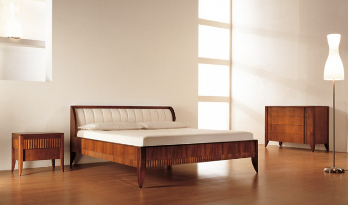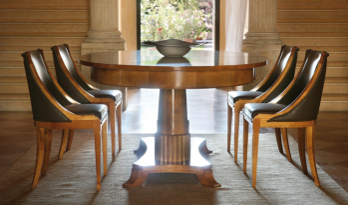 Morelato: From classic to contemporary design.
In the furniture sector Morelato with its large collection and proposals of classic and style furniture, is considered as regards to design, production and sales, a culturally acknowledged brand.
Morelato is involved in a process of constant experimentation of contemporary models. The focus on the continuous experiments in combination of a component of courage and the wish to explore new territories represent the character of the company. The constant quality control together with the availability (flexibility) in the production process put the company in a leading position in the market and in the world of Italian cabinet making.
For its furniture, Morelato chooses only high quality solid wood, without any aesthetical or structural imperfections, coming from sustainable plantations with the aim not to affect the already dramatic environmental impoverishment of the planet.
The internal structure of veneered plywood guarantees the stability of the wood over time, avoiding the natural deformation, a typical feature of solid wood. In order to keep the structures light, Morelato uses sandwich panels, with a honeycomb core, which significantly reduces weight.
Morelato prefers to use challenging and expensive processing techniques to common industrial methods, as they represent a hallmark of high quality Italian cabinet making and are a guarantee of endurance of the furniture.
After a long and careful production process, a brand mark is placed on each piece of Morelato furniture as a visible testimony of the Warranty certificate, attesting the effected controls and the conformity to a strict Company Quality system.