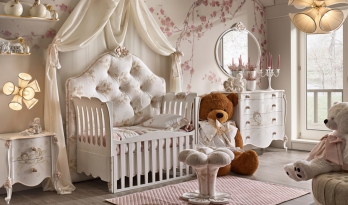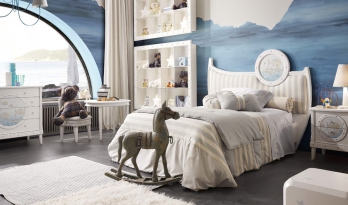 The authenticity and prestige of Made in Italy certify every piece in the Volpi collection
A strong team of highly qualified professionals forms the company's operating staff. From master carpenters to specialist technicians. The company was created in 1959 from a passion for traditional craft of the founder Luigi Volpi and grew over the years in partnership with his three children. Tradition and innovation combine to pave the way to new eye-catching milestones from classic to latest generation.
Volpi has always been keen on the selection of raw materials. Prime-quality, first-choice materials are behind the unsurpassed aesthetic effect of company's collections. To Volpi, quality is synonymous with product reliability and duration, an ongoing quest for new original fabrics and rigorous quality checks on suppliers.
Wood carving and wood inlaying are traditional cabinet-making techniques. For its collections, Volpi combines them with fine, hand-applied gold and silver leaf decorations and hand paintings. In addition, brass handles and other brass elements can be fitted on the furniture piece on demand, with each brass item finely processed by lost-wax precision casting.