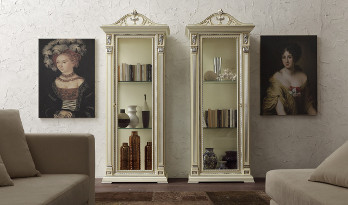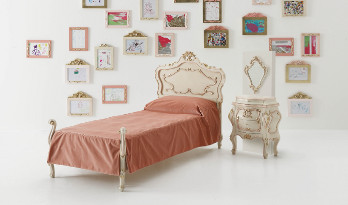 Furniture, Mirrors and Consoles inspired by the past.
BALLABIO ITALIA has been making quality Made in Italy furniture, mirrors and consoles for almost 60 years. The establishment is located in Mariano Comense in the province of Como. The firm was born in 1947 and since than it has been taking care of the faithful reproduction of ancient models.

By a long and scrupulous research BALLABIO ITALIA has been able to reproduce the magnificence, the refinements and majesty of the different furniture styles: Louis XIV, Philippe XV, Empire, Baroque up to Liberty and Deco style.
The continuos pursuance of perfection as well as the patrimony of culture and experience achieved in these years are well expressed in its furniture collections. This is what the company wants to offer to its world-wide range of customers who keep on showing their preference and appreciation.
Meticulous attention to detail is evident in each piece of this furniture, mirrors and consoles: timbers are carefully chosen however long the search for the perfect piece and the finishes are made by expert hands so that our products are not damage or worn with time.
All collections are designed with a tradition of comfort and elegance without sacrificing practicality.
Soft shapes and endless solutions make it suitable for all environments.