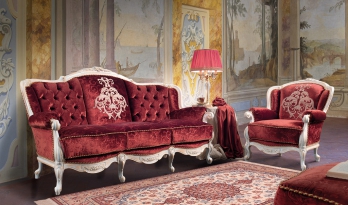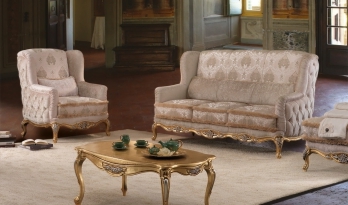 The culture of Italian Sofa
The story Altavilla is similar to that of many other artisan firms that started up in Italy in the sixties. Remo Niccolai and Gianfranco Giusti began by producing sofas and armchairs, upholstered in both fabric and leather, and soon became known for their professionalism and their correct business approach. One of their main success factors was the perfect balance they achieved between antique and modern, tradition and innovation, by blending the old upholstering techniques with today's techniques of research and design.
Particular attention is paid to the environment, the rights and obligations of their employees and the selection of raw materials; all ingredients which ensure a product that is fully Italian-made. Today the company is run by the children of the respective founders who continue in their parents' footsteps. The construction techniques have progressed without forgetting the traditions, ensuring that the sofas and armchairs produced are just as sturdy and comfortable as they used to be, while meeting the latest trends and requirements.
There is one thing the whole world recognizes Italy as having: a unique and inimitable aesthetic sense which, in the furniture field, emerges in creations of original design and unique personality. Since it's inception, Altavilla has always been a faithful interpreter of this kind of design, showing great style as it continues the tradition and follows the ever-changing needs of international markets. The company imagines, designs and makes armchairs and sofas, mindful that they must always be comfortable and long-lasting as well as an emblem of true Made in Italy style.