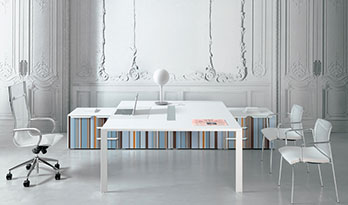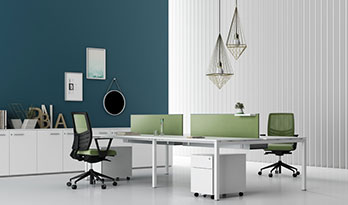 Professionals in office area
An entrepreneurial adventure which started over fifty years ago with a company, turned into one at the top of its game. Thanks to ongoing research and deep passion for design and functionality.
And it was this passion, stemming from deep and prestigious collaborations with world-renowned designers, which allowed Frezza to play a pioneering role in their field and at the same time mirror a company philosophy that is open to modern life contaminations.
The Frezza collection sees a wide range of products: corporate, operating systems, filing, reception and dividing walls. A comprehensive and versatile production that perfectly fits any architectural design, therefore an unquestionable proof of the many prestigious references of Frezza.